Enjoying
Hibiya
Hibiya offers many great locations
where you can enjoy visiting the highest-quality entertainment and leisure facilities,
from famous theaters and movie theaters to large-scale commercial centers,
an expansive park, and music venues.
We provide information to help you experience all these facets of Hibiya.
Hibiya Town Guide
A great diversity of facilities, from entertainment to fashion,
gourmet food, and relaxing spaces, are available within a lush green cityscape.
Discover your favorite spot to enjoy in Hibiya.
Click on


to check out its special attractions!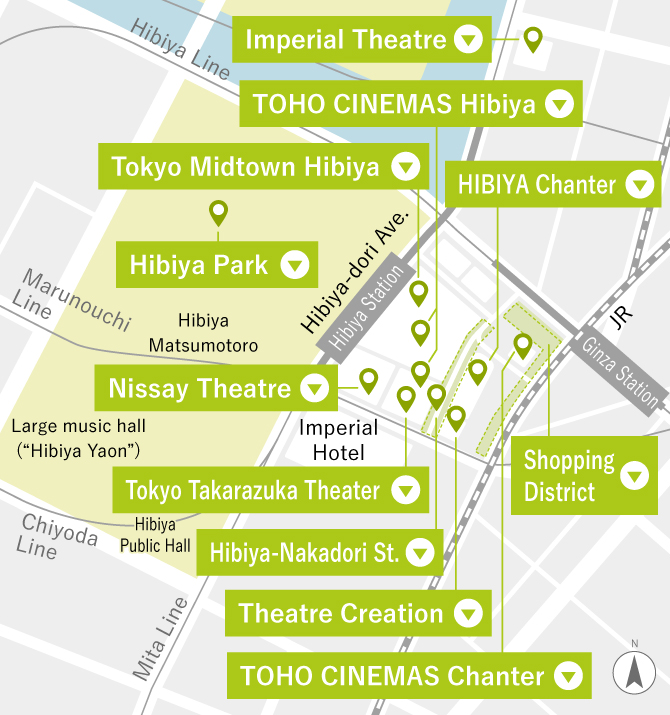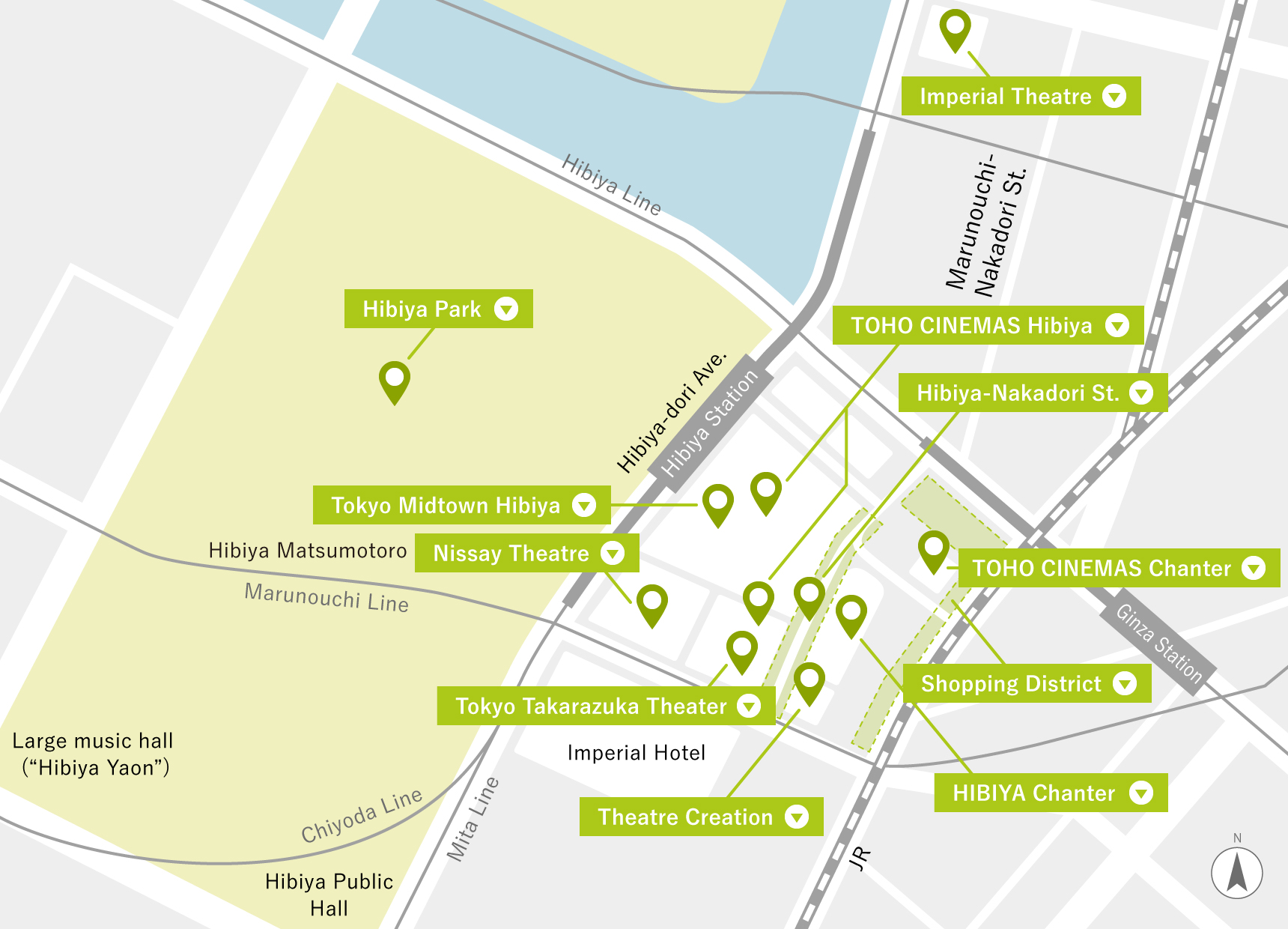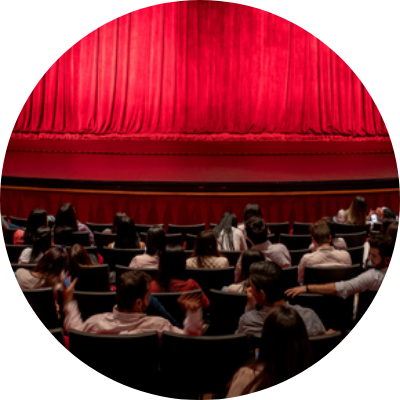 Enjoy Theaters
Hibiya is the home of various historic theaters where you can experience the lively excitement of plays, from timeless masterpieces to the latest works.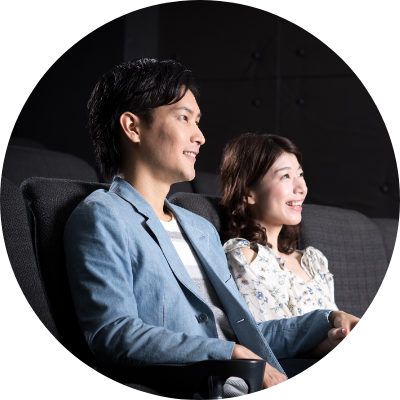 Enjoy Movies
Hibiya has both a large multiplex movie theater and a smaller theater, where you can revel in the wonderful world of movies.
TOHO CINEMAS Hibiya

One of the largest movie theaters in central Tokyo, with 11 screens in Tokyo Midtown Hibiya and two screens in the Tokyo Takarazuka Building.

official website

TOHO CINEMAS Chanter

A mini movie theater with three screens where you can relax and enjoy its calm interior and stadium-style seating arrangement.

official website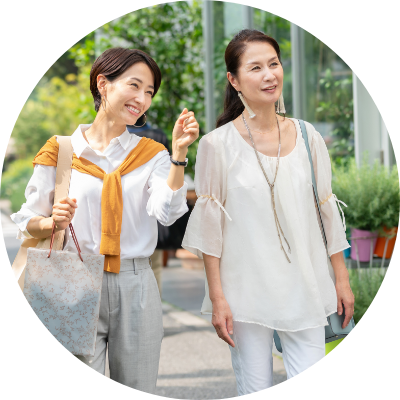 Enjoy Shopping, Dining, and Strolling
You can refresh yourself by shopping, eating and drinking, and strolling around Hibiya, which is full of greenery while still at the heart of the metropolis.
Tokyo Midtown Hibiya

Indulge yourself by shopping and dining, with a choice of about 60 stores and restaurants, then spend some time at the roof garden or visit the movie theater.

official website

HIBIYA Chanter

You cannot miss visiting this collection of sophisticated stores encompassing fashion, beauty, cafés, and restaurants.

official website

Hibiya Park

An urban oasis where you can view beautiful fountains and flower beds. There are also fashionable restaurants such as HIBIYA Matsumotoro and an open-air concert hall in the park.

official website

Hibiya-Nakadori Street

A sophisticated and relaxing promenade lined with trees and benches, where you can stroll or sit while taking a break from window shopping.

Shopping District

An area dotted with lively and unique stores such as restaurants and shops that offer regional foods and products from all over Japan.